---
Ostrava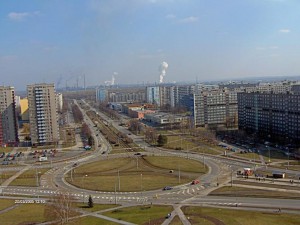 My birthplace, I grew up there, all the adventures of my childhood and youth are connected to Ostrava (mostly the south parts or the centre). Place of very specific atmosphere and original culture. Formerly "the black heart of republic", nowadays inspiration of many artists or scientists. Factories and mines, offices, schools, even two universities, hospitals, cultural centres and theatres. The best known pub street in Czech republic and the largest music festival in the country. Eastern counterweight of intellectual Prague, Brno or Olomouc. Peculiar people and funny dialect.
People with many problems but also open-hearted and kind.
FC Baník - football club with most dreaded fans in the country but best fan fellowship of all Czech clubs.
Source of original musicians and song-writers. Melting pot of various cultural influences.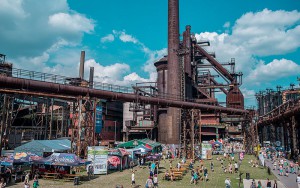 Red spot on the map of the Czech republic; traditional nest of socially aware political movements. In 1989 the stronghold of communist resistance against the changes.
I lived in Ostrava full-time till eighteen, passed through basic and secondary school, attended the tourist club meetings, experienced the revolutionary demonstrations of 1989, did my driving test and knew all the protestant youth groups of the end of the eighties.