---
family
LÝDIE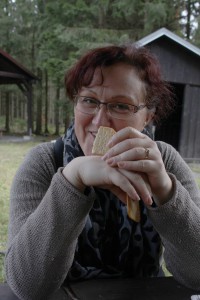 We met first time at a children camp probably in 1982. That time we were not interested in one another at all:-) But it was the begining of coming to the same camps, weekends, youth events, and getting used to one another's face and personality. First letters arrived when we were fourteen and at sixteen we firstly held hands. We got married on 3rd September 1994.
Since that we have walked together - going through times easy and pleasant but also difficult and hard. Inspirative stays in London in 1995, and Kenya 1997, a year and half in Javorník, over twenty years in Orlová. With surprise and thankfulness we realize it has already been 25 years together!
Lýdie is orginally a nurse, but studied also at a Bible school, and got an university degree in management for social services. She had already worked as a nurse in a hospital, psychiatric clinic or a care-home for elderly. Last ten years she has been working as a manager of the care-home.
And by the way, she brought up three children:-)
She is excellent singer, she even had been conducting the Keep Smiling Gospel Orlová between 2008 and 2013.
ŠIMON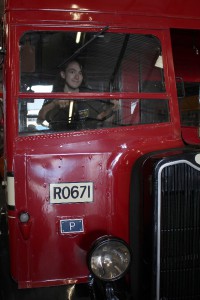 was born in 1998. From his approximately ten years he has been interested in programming (especially web programming), so logically he is now studying computers in Brno. But he is also considering other options as demonstrated by the picture from Dunfermline Bus Museum:-)
When he was ten he got very seriously ill and had been fighting for his life for two years. Thank God he won and became stronger because of what he had to go through.
He is Christian, active in various youth activities - e.g. Travná, Tensing Orlová...
He plays drums and percussion, and a bit of guitar. Used to sing in a school choir, in Keep Smiling Gospel Orlová, and played and sung in the band P.O.T.R.K
DANIEL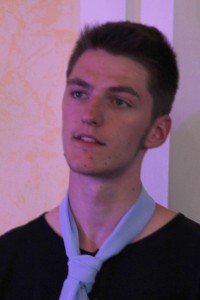 is born in the "magic" year 2000:-) Since his childhood he was very fond of sports of all kinds, football most of all. But when his great dream - to play with Petr Čech in Chelsea - showed impossible:-), he decided to study electronics, so now he can build a computer from almost nothing (except of lots of money:-D).
He became Christian in 2018 and is active in various youth activities - e.g. Impuls, Tensing Orlová...
His main hobby just now are body-building activities and gym is the place where he spends probably more time than at school and home together:-)
In 2018 he was a programme leader at a children camp, and he managed surprisingly well!
He plays bass-guitar and a bit of ukulele and guitar. Managed to play at the last concert of the band P.O.T.R.K. in Olomouc, sings with the Keep Smiling Gospel Orlová
ANNA MAGDALÉNA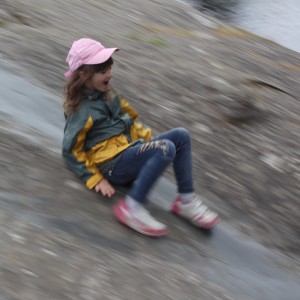 is the last in the row, but as the first girl in th wide family she is very special. Born in 2011.
Her time divides between the duties of second class of a basic school and various hobbies - from sports, through music to various games. She loves to be with friends or watch movies. Ideally watching movies with friends.
Her great hobby is singing, and she is quite happy to sing at concerts - e.g. with Keep Smiling Gospel Orlová or with Dad:-)
MY PARENTS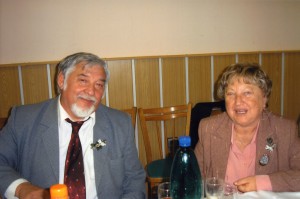 Libor and Jana Jančovi were really great people to grow up with. I don't remember them ever quarrel but it doesn't mean they would not have their own opinions. Both of them were strong personalities who managed to steer us through our childhood with kind patience.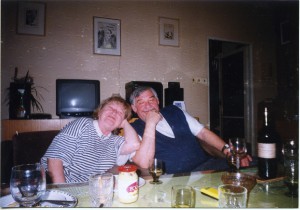 Mum was a doctor - microbiologist who used to tell us stories about microbes and various things which you can see with a microscope. She also was an example of quiet practical faith - rarely talked about it but you could feel her persuasion from her whole life. She had been one of the elders in the church since I can remember. She loved singing - I will never forget family holiday trips in a car which we literally sang through - usually choosing songs by the alphabet. She loved reading and recommended me a lot of books or authors which I later appreciated a lot. Mum died in 2011.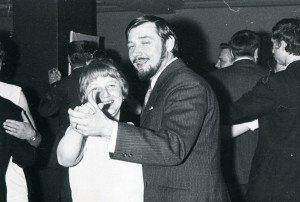 Dad was a chemist, working at the hygienic station, monitoring the air pollution - they always had a lot of work in Ostrava. I remember him when driving and suddenly sniffing the air and commenting on various industrial smells which he was able to distinguish just with his nose. When we were young he didn't come to church except of Christmas or some home group meetings, after the political change he began to be more active especially in the international church partnership. Today he is fully committed to the fellowship, elected elder of Ostrava congregation and church representative in local Diakonia board.